About Our Studio:


Top Shelf Tattoo is a Clean, Friendly, Professional and Efficient Tattoo Studio located in Fresno, on Blackstone just south of Shaw. We have been in business for more than a year and our most experienced artist has been tattooing professionally for 11 years.

We offer quality Custom Body art at reasonable and affordable pricing. Our artist specialize in fine line realism and are all capable of accomplishing ANY style of art from Traditional American to Japanese, Personal Portraits to Religious, Abstract to Scenic Realism, Script, Tribal and anything else you can dream.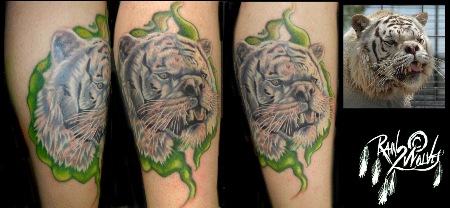 Top Shelf Tattoo Studio provides creative and artistic services in an upscale, high-end style environment. Our focus is quality custom body art specified to each customer. We at Top Shelf Tattoo work to produce the finest tattoos, based on respected traditions and time honored principles of a sacred and fine art.

We offer our services in a safe and welcoming studio environment. We strive to teach our community the personal, aesthetic, and social implications of our craft so that they can make responsible decisions to accept only the finest body art specialists. We also strive to shed the ill persona of tattooing, elevating it to the level of safe, attainable, personal fine art. We cater to our customer's creative and artistic needs with quality and style beyond expectations.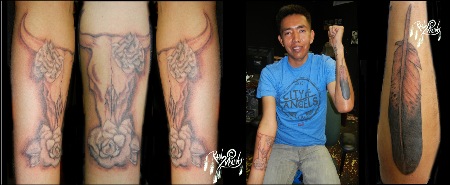 Tattoos, full body art, body modifications and other permanent alterations are more accepted in the past 20 years than ever before as a form of art and individual expression. Our goal is to cater these needs for the Central Valley and beyond.

Top Shelf Tattoo of Fresno, Located at 4838 N. Blackstone Suite "A" Phone: (559) 226-6465


For new or existing clients looking to see our latest work, please feel free to find us on Facebook at:
http://www.facebook.com/media/set/?set=a.2285213402280.2117217.1007224465&type=3
http://www.facebook.com/topshelftattoo
And for a map to our location as well as our Google reviews:
http://g.co/maps/kh3ct